Our Board Of Representatives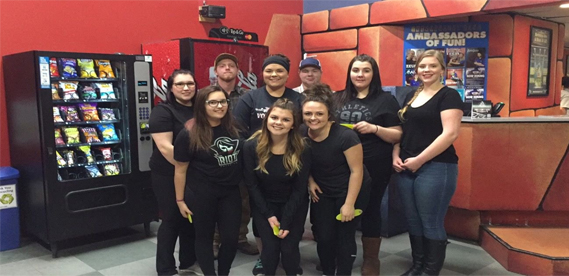 The SADD Saskatchewan Board of Representatives is responsible for, among other things, selecting dates and programming for provincial conferences and providing direction in terms of policy initiatives and lobbying efforts.

There is a complete list of all schools and their District in your Chapter Manual or here.

If you do not see a name listed for your district, why not consider becoming one yourself? All of the details are available in your chapter manual or here. Elections take place at the provincial conference each year..

PLEASE SEND ALL COMMUNICATIONS FOR DISTRICT REPS TO sadd@sasktel.net.



Jenna Soloman
District 1


Jordan Jacobs
District 2


Michaela Stangier
District 3


Vacant
District 4


Vacant
District 5


Christine Kwon
District 6r


Kalli Billet
District 7


Andy Sutherland
District 8


Kennedy Mielke
District 9


Vacant
District 10


Ali Matrinuk
District 11


Vacant
District 12r


Jocelyn Kohl
District 13


Vacant
Adult Advisor


Sarah McDonald
Adult Advisor


Meaghann White
Adult Advisor


Keisha Pelletier
Adult Advisor

Join The Board
Need more info?
If you are looking for more information about SADD Saskatchewan, please email the provincial office at sadd@sasktel.net