Red Ribbon Campaign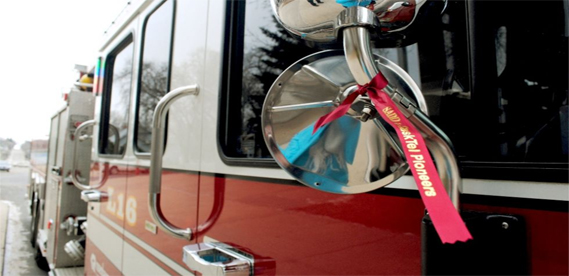 If you have been to one of our conferences, you will probably remember Team SGI members: providing technical/set-up assistance .... leading motivational activities ... introducing speakers ... losing their voices ... etc!


Red Ribbon Campaigns Can Take Place All Year Long!
We still encourage Red Ribbon projects at any time of the year, however 1 week each year for the official launch of our Red Ribbon campaign can have some benefits: We thought it could be beneficial to set a standard time as Provincial Red Ribbon Launch Week - similar to National Students Against Impaired Driving Day.

By designating a full week - this could give our Chapters more options to do something effective in their communities.

We would still encourage the distribution of Red Ribbons at anytime through various projects. However, this could give our Chapters some better direction - and more direction could be helpful particularly to the newer Chapters.

Also whenever a particular "Day" or "Week" is named, it may help Chapters around the province get some media attention for their projects. The amount of media attention received could strengthen as this becomes a regular yearly launch.

We were also interested in introducing an award (not necessarily a monetary award) for the Best Red Ribbon Campaign Event. This could help publicize the award and provide another invitation for Chapters to apply for it.


Your Chapter Manual Has Project Ideas!
This can also be a good time to get some media attention. You may want to invite the media to an event where ribbons are placed on some or all of the following vehicles:

‣ Mayor's Car (or also your local MP's car, MLA's car, etc.)
‣ The car of a popular hockey player in your community
‣ The car of radio or television personalities in your community, or newspaper representative
‣ Service vehicles in your community: RCMP, City Police, Municipal service vehicles, SaskTel, SaskPower, etc.
‣ SaskTel Pioneers Representative's Car
‣ Your own school van if your school has one.


More Important Information
‣ This can be a good time to let the public in your area know where they can regularly get additional red ribbons. (Available free at your school, or at any of the local SGI License Issuers, for example.)
‣ This can be a good time to announce any other ongoing Red Ribbon projects you may have. For example: The dirtiest car in the parking lot during a hockey game, gets a free car wash, or a free bag of car products (scraper, $10 gift certificate for gas, air freshener, etc.) However, the winning car, must be displaying a Red Ribbon to win! No hockey games? You could also select the dirtiest car on main street every Monday, for a month. Maybe your local radio station can help promote this.
‣ If you have any suggestions for other SADD members we would be pleased to include them in our Chapter Highlights section of the website. We would also welcome pictures and other reports of your Chapter's activities for our website and newsletter.
‣ Document your Red Ribbon projects - later in the year we will be offering a new award in this area.


Did You Know?
‣ Do you know the significance of the Red Ribbons? " We are pleased to offer our signature red ribbon (for your car aerial or mirror) which symbolizes opposition to drinking and driving. The ribbons serve as a visible reminder to make responsible choices .... and that fatalities and injuries caused by drinking and driving are always preventable."
‣ Did you know SADD members have distributed more than 1 million red ribbons in Saskatchewan .... and we are working on our 2nd million!

Sample Media Release
Centennial High School will be participating in the Annual Provincial Launch of Students Against Drinking and Driving Red Ribbon Campaign.

Although there is a decreasing trend in the number of alcohol related collisions, deaths and injuries - unfortunately impaired driving continues to be the leading criminal cause of death in Canada.

Alcohol also continues to be the dominant contributing factor in fatal collisions in Saskatchewan. In 2005 alcohol was a factor in 42 fatal collisions and 670 injuries.

Yorkton Regional High School SADD is proud to initiate important awareness activities throughout the year and contribute to the safety of Saskatchewan roads.

You are invited to join Yorkton Regional High School SADD and other community partners for the 2007 launch of the Red Ribbon Campaign.

(Then include: Day, Time, Location, and a contact name and number.)

SADD gratefully acknowledges the support of the SaskTel Pioneers for this important program.

(More statistics are available in your Chapter Manual).
Please Note
If you required more Red Ribbons or other materials for your projects, please email or fax your request to the SADD Provincial Office: sadd@sasktel.net / fax: 306-757-5569. Red Ribbons are provided free of charge to our Registered Chapters.
Need more info?
If you are looking for more information about our programs, please use the menu to the left or email the provincial office at sadd@sasktel.net